Calico Wallpaper Introduces Oblique and Glow
Bespoke wall covering collections inspired by the movement of water and light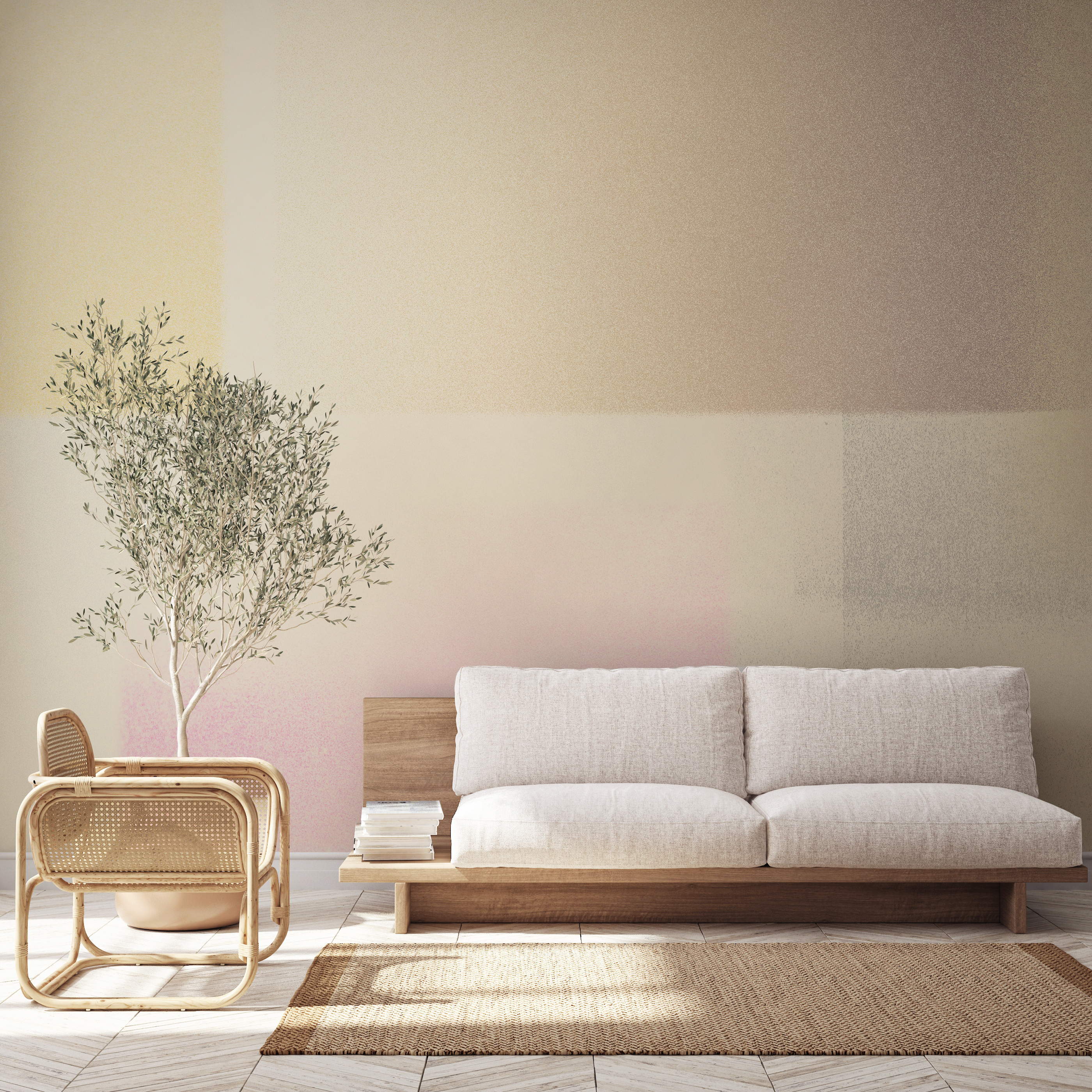 New York, New York (March 2022) — Calico Wallpaper is pleased to announce the debut of its two newest collections, Oblique and Glow. Composed of sinuous lines cast through soft hues, Oblique mimics the natural currents of the Mediterranean Sea, where the flowing water traces the contours of endless archipelagos. In contrast, Glow offers an immersive experience of endless tonal and textural complexity, utilizing light to merge shifting patterns and radiant blocks of color. Together, the new collections evoke tranquility — ​ exploring color and movement.
OBLIQUE 
Inspired by the continuous pathways formed by nomadic water, Calico Wallpaper's creative team used fluid gestures to express the nuances of a line. Set against a textured background, with shifts in thickness and tone, Oblique undulates through space, creating unexpected illusions of depth and an immersive, interconnected body of shape and color. Oblique reveals the complex compositions that can originate from a singular form.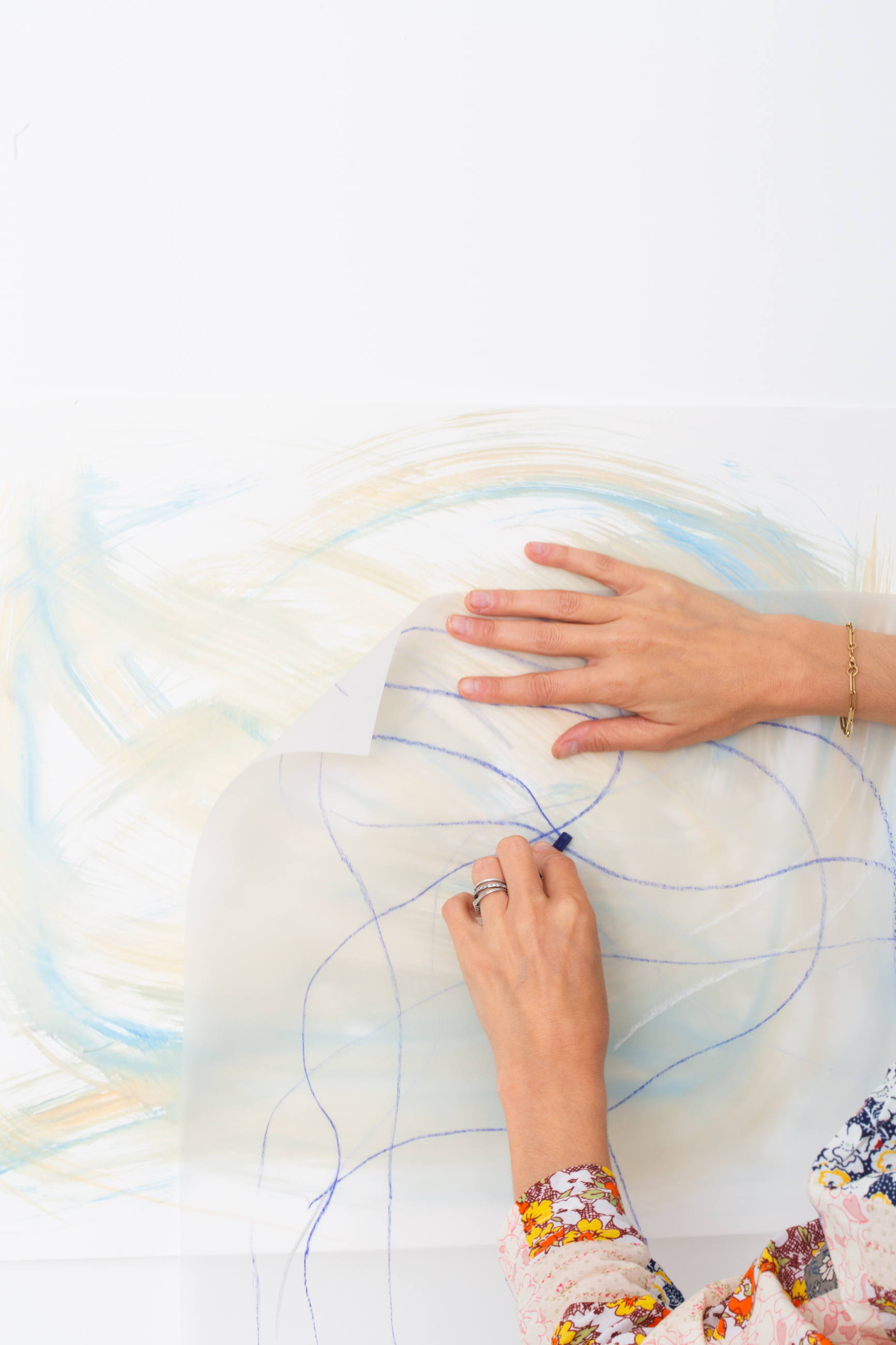 "As is the case with many of our collections, Oblique is our artistic representation of the world around us, bridging design, art, and nature," Rachel Cope, co-founder and creative director of Calico Wallpaper, shares. "With Oblique, we've captured the circuitous movement of water through the elements, creating mesmerizing environments that tell a living story." 
Oblique features eight colorways, each following divergent yet continuous pathways. Arc, Curve, Etch, Orbit, Skew, Swirl, Trace, Wave:
GLOW 
Glow embodies light and color at their most fluid and dynamic limits. The multidimensional collection surrounds the viewer with sheets of color that bend and blur through prisms of light. Glow's ever changing and overlapping hues inspire the illusion of floating through a chromatic landscape of illuminated shapes and shadows. 
"To create Glow, we returned to the foundations of our creative process, playing with perception and coloration," explains Rachel, "Each individual colorway was discovered through collages of vellum and translucent lucite, revealing new capacities of color and light within every combination. Where two pieces joined, a new hue emerged at the intersection, creating permeable color fields cast new angles, echoing and dissolving across each other." 
Glow comprises six washes of soft geometrics and hazes of radiant refraction: Bend, Crosslight, Flame, Float, Gleam, Lumen.
As with all Calico Wallpaper collections, Oblique and Glow were born from original artwork. The Calico Wallpaper team employs advanced technologies to translate its designs into custom-fit murals that are tailored to a client's project and space. Oblique and Glow are available for purchase through Calico Wallpaper, and samples can be ordered at www.calicowallpaper.com. 
ABOUT CALICO WALLPAPER 
Calico Wallpaper is a designer of bespoke wallpaper. The company was founded in Brooklyn, New York in 2013 by creative and life-partners Nicholas and Rachel Cope. Their process combines artisanal methods from the decorative arts, such as traditional marbling and dip-dyeing techniques, with innovative technologies. Calico Wallpaper works with a global roster of leading designers and architects. In addition to residential and hospitality projects, Calico Wallpaper's designs have been exhibited internationally at the London Design Festival (2015, 2017, and 2019), Salone del Mobile in Milan (2015, 2017, 2018, and 2019), and have obtained a place in the permanent collection at Cooper Hewitt, Smithsonian Design Museum. In 2021, Calico Wallpaper opened their first showroom at 57 Lispenard Street, New York, NY with partner and furniture manufacturer Stellar Works. 
www.calicowallpaper.com / @calicowallpaper