Calico Wallpaper Introduces Scenic Collection with Guest Designer Elizabeth Roberts
The bespoke wallpaper collection is inspired by the history and spirit of cities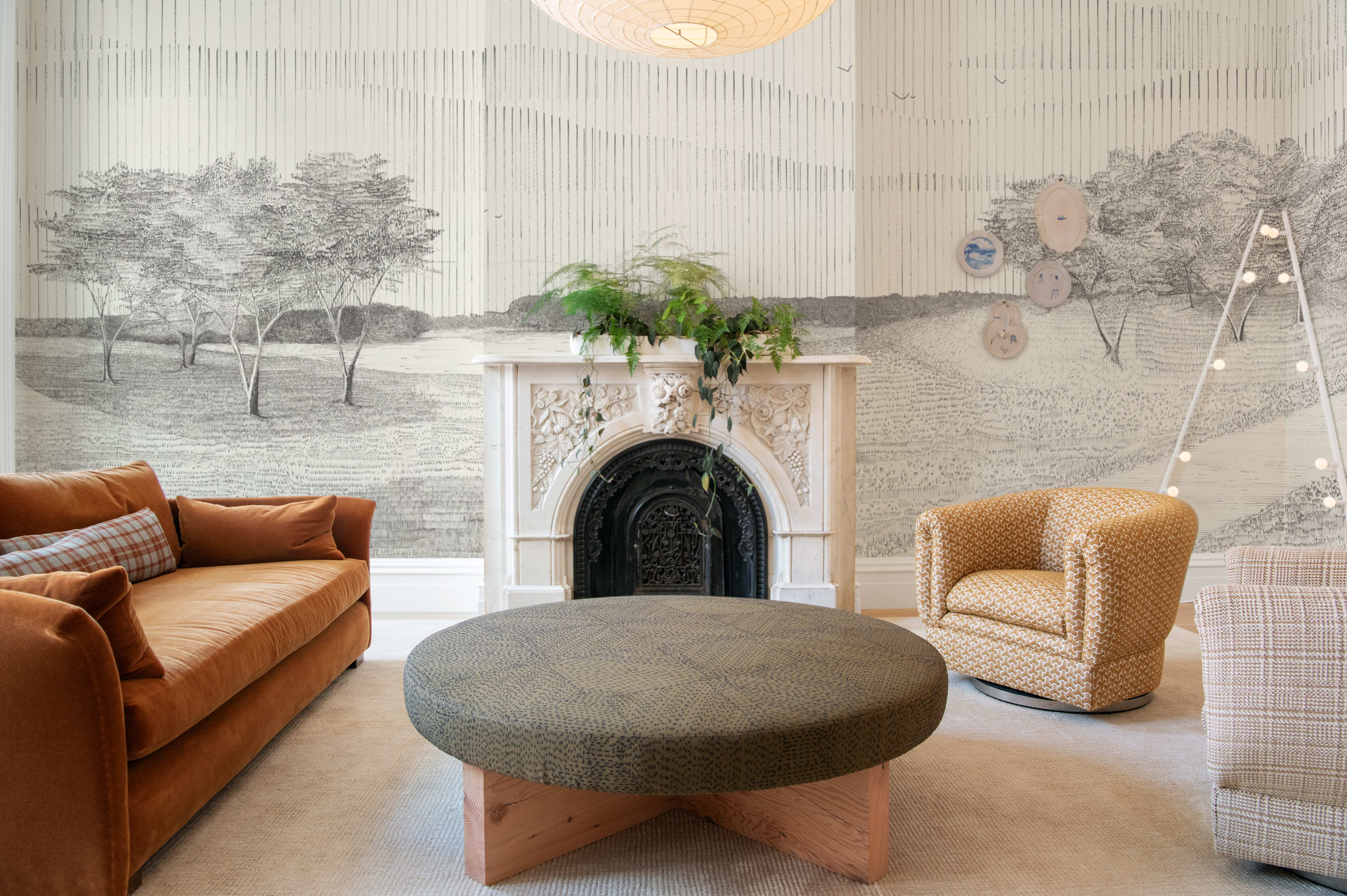 New York, New York (May 2022) — Calico Wallpaper is pleased to announce the debut of its newest guest-designed collection, Scenic, with renowned architect Elizabeth Roberts. Scenic captures the spirit of a city, marrying rich history with bright energy and contemporary design, yielding a panorama that is at once familiar and fresh.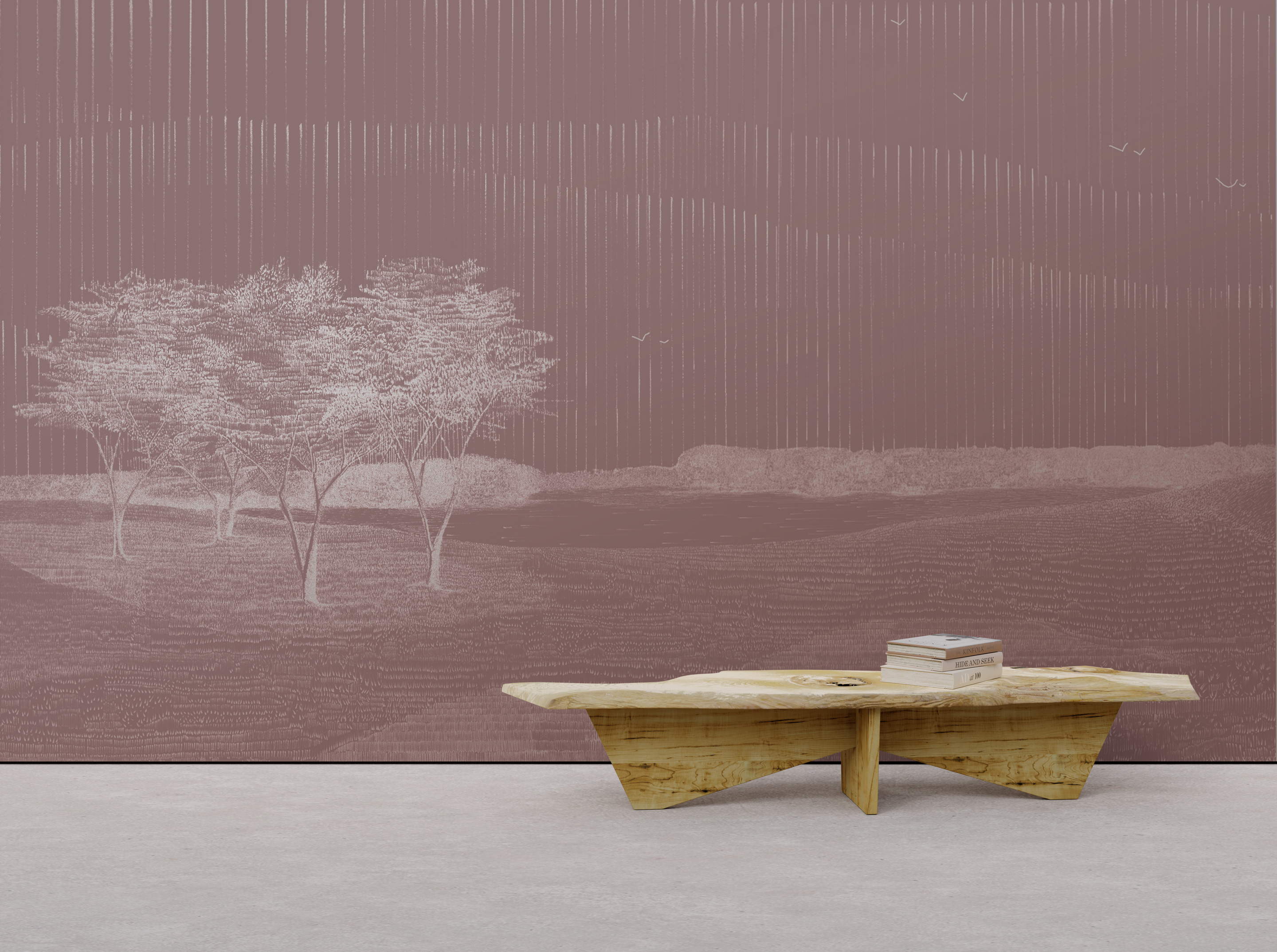 Guest designer Roberts approached the collaboration as she does all of her projects: by looking at history and context. The team scoured archives for the earliest examples of the wallpapers of New York's grand dining rooms — predating the invention of repeat-printing tech — and found beautiful, exotic, botanical scenes. 
This research led Roberts to her inspiration for Scenic: a 1910 postcard of Prospect Park, the Frederick Law Olmstead-designed centerpiece of Brooklyn. "In the past, there was status in showing scenery from far-off lands," explains Roberts. "Instead, we wanted to celebrate something local to showcase the beauty in our own backyard."
Scenic utilizes evocative lines reminiscent of an architect's sketch, fused with cross hatching and stippling, to create an intricate and expansive meditation on the bucolic beauty of the historic urban landscape. Roberts' hand-wrought ink drawings combine the loose gestural quality of painted brushstrokes with the precision of a micron pen, yielding her own reinterpretation of the park. 
"We are very excited about our collaboration with Elizabeth Roberts," expresses Calico Wallpaper co-founder and creative director Rachel Cope, "We so admire Elizabeth's practice of crafting elegant, liveable spaces, and we've created a collection that embodies her signature ability to blend historical details and contemporary values."
From a light metallic tone-on-tone effect, to a blue-print inspired cream-and-lapis combination, to moody mixtures of deep greens and blues, Scenic comprises eight colorways: Fountain, Grove, Lawn, Promenade, Ramble, Reservoir, Terrace, and Vale.
As with all Calico Wallpaper collections, Scenic was born from original artwork. The Calico Wallpaper team employs advanced technologies to translate its designs into custom-fit murals that are tailored to a client's project and space. Scenic is available for purchase through Calico Wallpaper, and samples can be ordered at www.calicowallpaper.com. 
ABOUT ELIZABETH ROBERTS 
Elizabeth Roberts is the visionary behind the sought-after architecture and design studio Elizabeth Roberts Architects. Known for redefining urban townhouse living, Elizabeth's unique design point-of-view can be found in some of the most dynamic residential, commercial, and retail projects of recent years. With a background in both architecture and preservation, Elizabeth has an innate gift for preserving unique elements of the past and merging them with elements of today. This talent, combined with ehr open minded and playful spirit, has resulted in the new design language that has repeatedly landed the firm on Architectural Digest's AD100 list, and attracts A-list clientele worldwide.
www.elizabethroberts.com / @elizabeth_roberts_architects
ABOUT CALICO WALLPAPER 
Calico Wallpaper is a designer of bespoke wallpaper. The company was founded in Brooklyn, New York in 2013 by creative and life-partners Nicholas and Rachel Cope. Their process combines artisanal methods from the decorative arts, such as traditional marbling and dip-dyeing techniques, with innovative technologies. Calico Wallpaper works with a global roster of leading designers and architects. In addition to residential and hospitality projects, Calico Wallpaper's designs have been exhibited internationally at the London Design Festival (2015, 2017, and 2019), Salone del Mobile in Milan (2015, 2017, 2018, and 2019), and have obtained a place in the permanent collection at Cooper Hewitt, Smithsonian Design Museum. In 2021, Calico Wallpaper opened their first showroom at 57 Lispenard Street, New York, NY with partner and furniture manufacturer Stellar Works. 
www.calicowallpaper.com / @calicowallpaper