Calico Wallpaper Introduces Wanderlust Collection
Bespoke wallcoverings derived from hand-painted landscapes take viewers on an imagined journey into the depths of a wondrous land.
October 14, 2021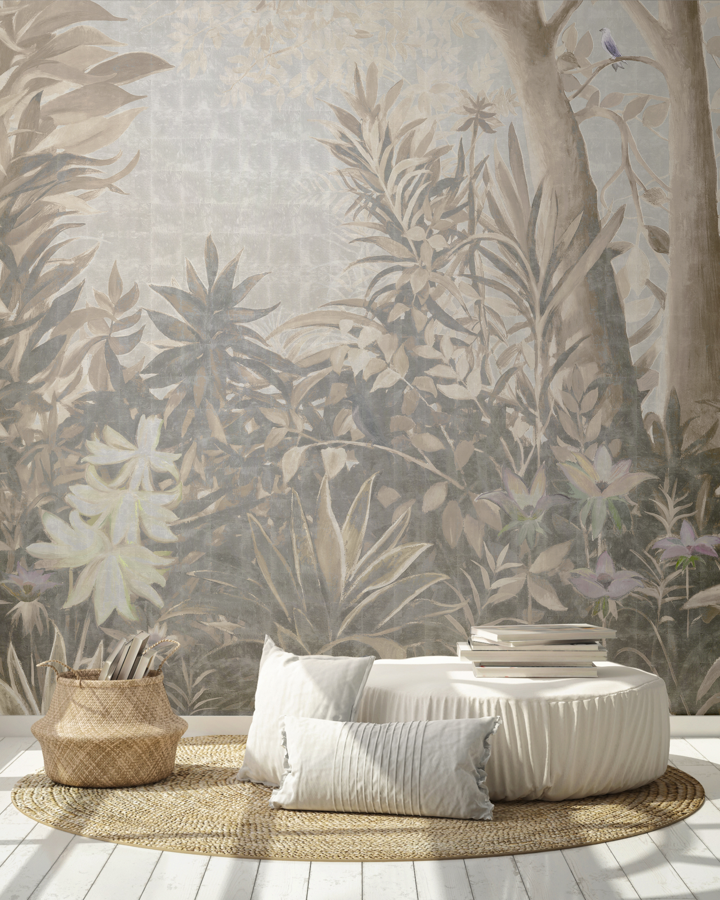 New York, New York (October 14, 2021) — Calico Wallpaper is pleased to announce the debut of Wanderlust, a collection that suspends place and time and invites the viewer into a fantastical realm.
Inspired by the paintings of Henri Rousseau — many of which were conceived in botanical gardens not far from his home in Paris — Rachel Cope, ​ co-founder and creative director of Calico Wallpaper, and her team conceived of a motif that takes viewers on a journey to the far reaches of the imagination and beyond. Working with a flatness of form and a playful take on scale, the immersive, hand-painted scene depicts a stylized jungle of succulent plants and flowering foliage, camouflaging wild and colorful creatures within. Wanderlust invokes an experience – drawing viewers into the depths of the jungle, offering refuge in a hidden oasis, and taking them on a journey to uncharted lands.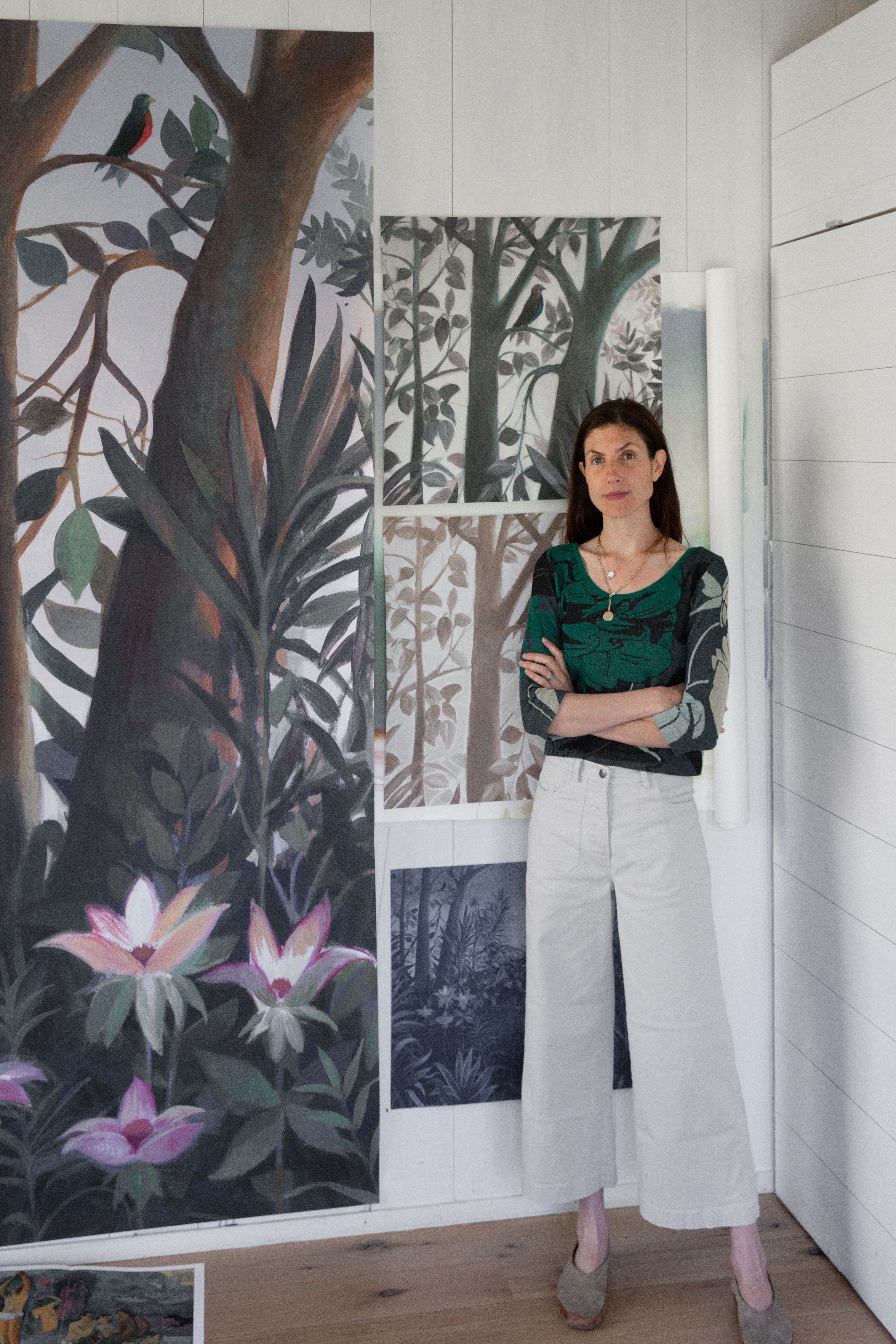 "As a studio, we are always exploring new ways of presenting wallpaper and imagining how different textures, colors, and patterns can impact the feel of a space," shares Calico Wallpaper co-founder and creative director Rachel Cope. "There's something really dramatic and impactful about this combination of metallics with cool and natural tones that brings life and balance to the junglescape, allowing viewers to escape into an exotic scene embellished by the imagination," she adds.
Wanderlust includes eight colorways, each distinguished by shifts in light and climate and enhanced by a glistening surface of metal leaf: Allure, Delve, Enchant, Haven, Realm, Unearth, Venture, and Voyage.
As with all Calico Wallpaper collections, Wanderlust was born from original artwork. The Calico Wallpaper team employs advanced technologies to translate its designs into custom-fit murals that are tailored to a client's project and space.Wanderlust is available for purchase through Calico Wallpaper, and samples can be ordered at www.calicowallpaper.com.