Calico Wallpaper Introduces Atmosphere Collection
The ephemeral design – now on display at Casa Perfect New York – showcases the brand's ability to elevate wallcoverings to art.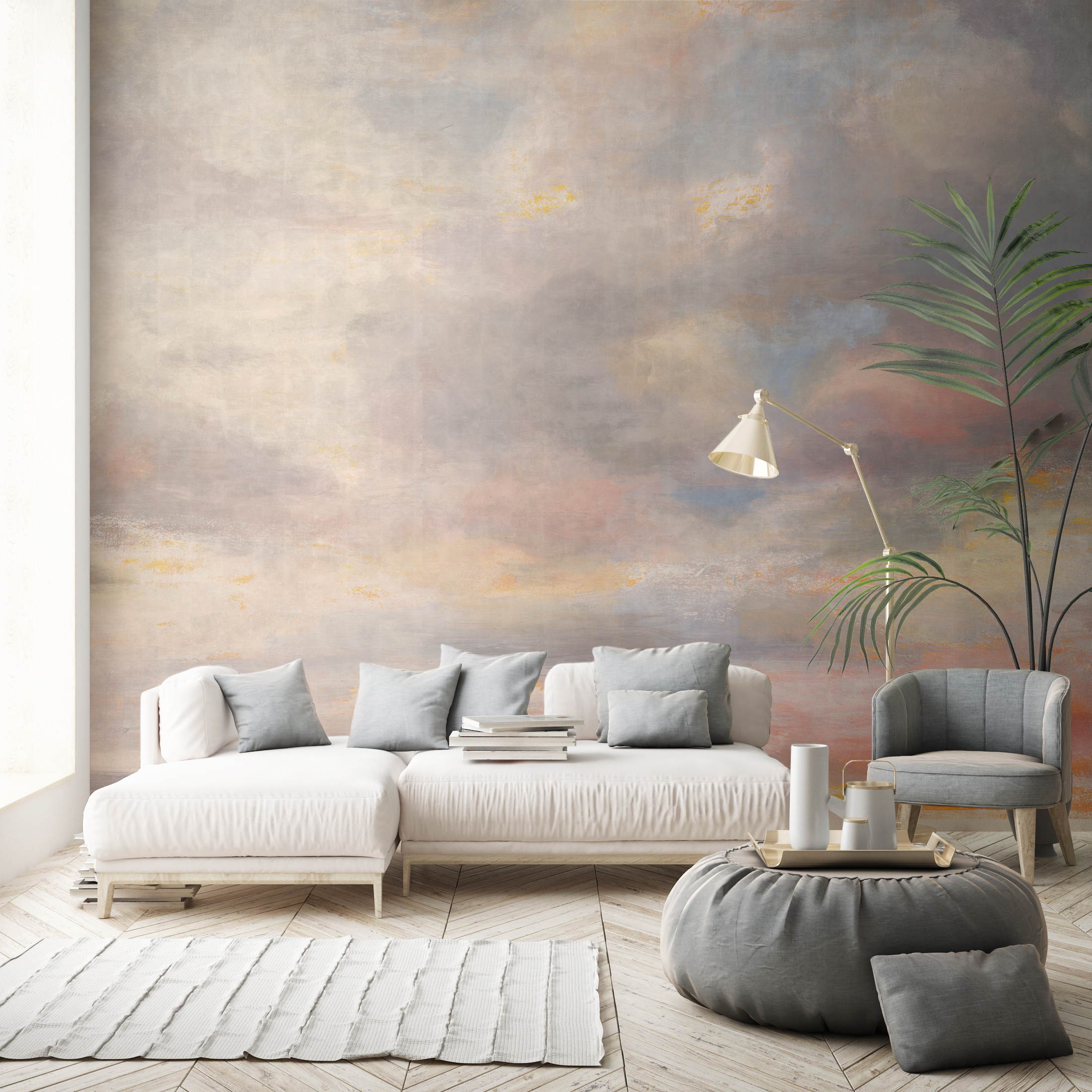 New York, New York (September 9, 2021) — Calico Wallpaper is pleased to announce the debut of Atmosphere, an immersive and expressive wallcovering collection derived from hand-painted artworks. To mark its debut, the Calico Wallpaper team has partnered with The Future Perfect to install the ethereal motif at Casa Perfect New York. ​ 
Inspired by the ways in which the world is painted anew each day, the Atmosphere collection captures the natural shifts and changes of our skies and visually references the soft shapes of clouds, the sculptural play of light, and the whims of the wind. 
To create the original artwork, the Calico Wallpaper team fashioned a hand-painted series that draws inspiration from the romantic works of J.M.W. Turner and illustrates the infinite variety found in the shifting moods of nature. The collection combines flowing brushstrokes and ephemeral tones with reflective metallics to emulate the feeling of sunlight peeking through shifting clouds. The result is an immersive skyscape that catches the imagination, and the serene visual meditation is at once evocative and grounded. The depiction of amorphous forms and transformative hues is available in eight colorways: Daybreak, Sunshower, Dew, Frost, Dusk, Moonlight, Twilight, and Solstice.
"The collection is meant to invite the viewer on a journey. Atmosphere is aerial and calls to mind that which is above. Within the symbolic exploration, other truths can be found," remarks Rachel Cope, co-founder and creative director of Calico Wallpaper. 
"When it comes to interiors, we are fascinated with the notion of creating immersive environments that tell a story and aim to design wallcoverings that offer more than just background. Our goal is to create work that bridges the gap between design and art," she adds. 
As with all Calico Wallpaper collections, Atmosphere was born from original artwork. The Calico Wallpaper team employs advanced technologies to translate its designs into custom-fit murals that are tailored to a client's project and space. Atmosphere is available for purchase through Calico Wallpaper. Samples can be ordered at www.calicowallpaper.com.